Computer equipement maintenance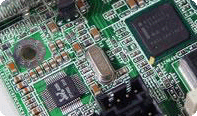 During the maintenance process, dust and humidity are removed from the devices that integrate the computer or printer, dust and humidity are responsible factors of corrosion and causes severe problems to electronic devices.
Mazatlan weather is highly dangerous for electronic devices, for that reason we strongly recommend preventive maintenance at least every six months, this process will provide more life to your computer equipment.

Compressed air
bottle

VS


High presure
compressor
Compressed air bottles are a cheap option, however are not as efficent as a high presure compressor, that is the best option to perform professional preventive maintenance.
Compressed air bottles provide between 15 and 20 lb of presure, high presure compressors have the capacity to provide between 80 and 100 lb of presure, just enough to remove dust, humidity and corrosion from the internal computer and printer devices, enlarging its life and keeping them working properly.
In Aztech Pc Support we want to keep high quality in the services we provide to our clients, and we are constantly looking forward on technology and knowlwdge to provide real solutions to keep your equipment working properly and preventing future problems caused by normal use.