Welcome to Aztech IT Services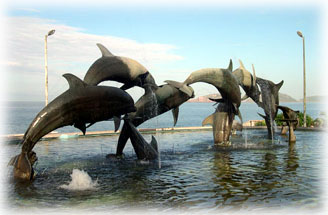 With more than 15 years of experience as IT service provider, the persons who integrate Aztech IT want to thank you for using our services, our company has been growing up in services quality and infrastructure.
We feel proud of being recognized and certified by the real Experts, our clients!
If you are not our client yet, we would like to mention our available services in Mazatlan Sinaloa Mexico: Computer repair, computer and printer maintenance, wired and wireless networks installation and configuration for offices or whole buildings, software cleaning, virus and spyware removal service, software installation, antivirus updates, information recovery and rescue service for damaged computers, update service for obsolete computers.
We also register domain names for companies, design and create websites, personalized email accounts for your business, and modify your website when necessary.
Our services are provided in place, but when the job to be done exceed 30 minutes we normally suggest to take the equipment with us and deliver it the next business day at the same hour of the day when we took it. Once the computer is ready we deliver it in time at your place and we connect it for you.
We manage a policy of 24 hours turn around service; this policy let us provide a fast solution with a high quality service for our individual and corporation customers.
Products / Services

Description

Brand new computers

We have the ideal computer for you, we build computers specifically for your needs, ready for office work, games, graphic design, we have windows xp and windows 7 in English and Spanish, with valid license, all of our brand new computers has one year of warranty, we only install original software.

E-commerce packages / Website design

We register the domain name for your company (www.yourcompany.com), we also design and publish your webpage on the internet. Included with the e-commerce package, we provide email accounts for you and your employees (you@yourcompany.com).

Wireless networks, wired networks and Hotspots:

We integrate wireless and wired efficient networks for offices and whole buildings. Let us suggest you an efficient network for your home or business, we also install hotspots including server and transmission towers.

Virus and spyware removal service

We remove virus, spyware and bad codes from your computer and then we implement security on it. Another of our services is the diagnosis in your computer to change hardware and/or software, in order to get a better performance. (ram memory size, processor speed, hard drive size), always keeping your information secure.

Hardware maintenance

In order to keep the healthy operation of your computer we offer maintenance service for your computer, we have special equipment to perform a professional service.

Mazatlan Sinaloa, Mexico September the 15th of 2010.
César González Mera
Cell phone: 044 (669) – 994 3705
cesar@aztechpc.com
English and Spanish spoken
Eduardo García Ávila
Cell phone: 044 (669) – 110 4089
egarcia@aztechpc.com
Spanish spoken